PHOTOS FROM DAY 2 AND 3!
Thanks to GPF cartoonist Jeff Darlington and wife Keri Darlington for the photos! For Jeff's own continuing Comic-Con reports, click here!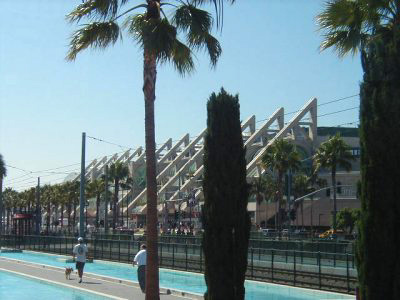 An outdoor shot of the massive convention center, which added 50,000 square feet since last year and will expand many times that for next year's show.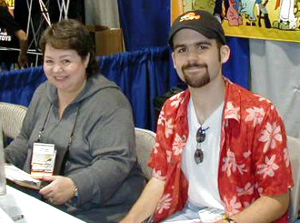 Friendly faces Teri Crosby (Keenspot's Chief Financial Officer and colorist of SUPEROSITY) and Paul Southworth (KRAZY LARRY and BLACK PLAGUE) greet you at the Keenspot booth!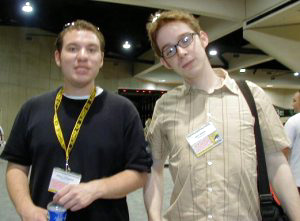 Special friends Jeff Rowland aka J.Ro (WHEN I GROW UP) and John Allison aka The Love Is Back (BOBBINS) kickin' it oldschool at the Con.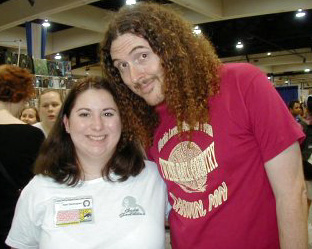 CELEBRITY ALERT! Keri Darlington snaps a pic with "Weird" Al Yankovic, parodyriffic recording artist best known as an actor for his breakthrough performance as "Himself" in the NAKED GUN films.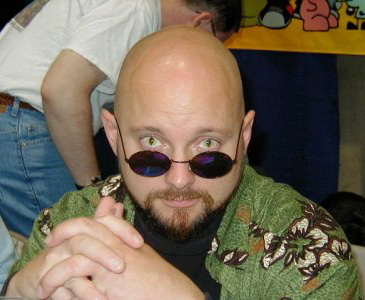 Inspired by "Weird" Al's example, Howard Tayler (SCHLOCK MERCENARY) commands his ever-obeying eyes to parody Michael Jackson at the end of the THRILLER music video, with frightening results!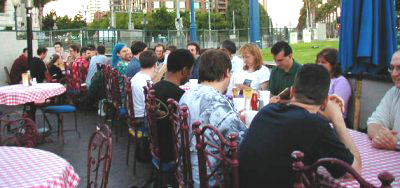 THE KEENEST DINNER EVER. Dozens of Keentoonists with family and friends gather at local eatery The Kansas City Barbeque on Friday night.